GWS Medika Kicks-off the Inaugural GWS Global Partnership Program Clinical Observership: First-stop Singapore
Reviewed by
dr. Koh Hau-Tek & Puspa W. Cahyono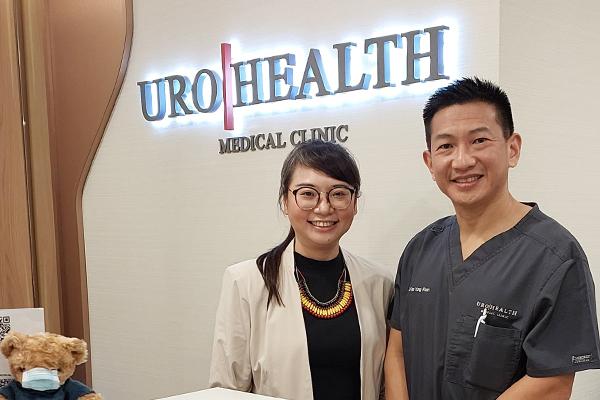 "Global standards, local execution". GWS Medika Jakarta makes this its commitment.
In line with this, on August 14–19, GWS Medika carried out a clinical observership program at a number of hospitals in Singapore. This program was attended by Dr. Agnes Susanto (Head of Clinical Operation & Training, GWS Medika), Dr. Almer Deta Tarandha (Clinic Manager & Lead General Practitioner of GWS Medika Springhill Clinic), and Dr. Dwina Prawitasari (General Practitioner of GWS Medika Kalibata Clinic).
The GWS Medika Clinical Observership Program is more than just an observation; it is a significant milestone in a global relationship. This is part of GWS Medika's commitment to provide the highest standards of care and continuous engagement with worldwide partners who share a similar vision of providing global quality care in a coordinated and integrated manner.
This clinical observership program is carried out at several well-known healthcare facilities in Singapore: the leading primary care centers and clinics at The Arcade and The Esplanade; the UroHealth Medical Group urology specialist service clinics located in Singapore's leading hospitals, Mount Elizabeth Orchard Hospital, Mount Elizabeth Novena Hospital, and Mount Elizabeth Alvernia Hospital; and a prominent specialist general and colorectal surgery practice at the Mount Elizabeth Novena Hospital.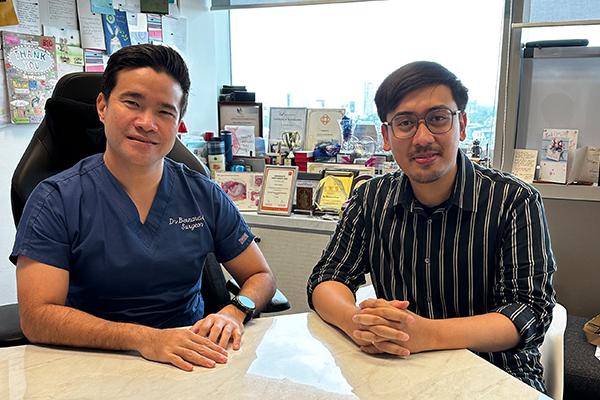 "The GWS Global Partnership Program includes not only credible Clinical Observership in various countries, but it also includes regular clinical exchanges, exposure to different countries' healthcare systems, and importantly enables patients and their families that GWS Medika serves to directly access a Global panel of medical experts through GWS Medika. This enables a seamless primary to tertiary care around the world's top healthcare centers and post-discharge care when back to Indonesia. This is a new ecosystem across borders, spearheaded by a competent and caring GWS Medika team, brought to communities with an ease of access," says Dr Koh Hau-Tek, Chief Medical Officer GWS Medika.
Global Health Care
This activity is part of providing patients with the best possible health care. This is in tune with GWS Medika's vision of providing access to more comprehensive and high-quality medical treatment in the private healthcare system and attaining the more significant aim of bringing global healthcare innovation to the surrounding community.
"The GWS Medika team of doctors carried out observations at the Singapore medical center," said Dr. Agnes Susanto. "First, we saw directly how doctors in Singapore perform services and engage with patients in depth. Second, the program provides insight into how general practitioners collaborate with specialists. Due to a lack of communication, there is a lack of trust between general practitioners and specialty doctors in Indonesia. The result is mutual blaming. This is what we shall cross. Third, we get to know the doctors and develop relationships with them."
In this activity, the GWS Medika team of doctors was accompanied by a team of Singaporean doctors. Dr. Jason Yap, family medicine expert at The Arcade Raffles Place; Dr. Hoe Wan Sin, senior primary care doctor at Parkway Shenton Esplanade; Dr. Bernard Lim Yon Kuei; Dr. Tan Yung Khan, urology specialist, senior consultant, and subspecialist in urology oncology; and a team of urology specialist groups with various subspecialists: Dr. Koh Li-Tsa, urology and male sexual health; Dr. Tricia Kuo, female urologist; Dr. Tan Teck Wei, robotic urology and laparoscopic surgery.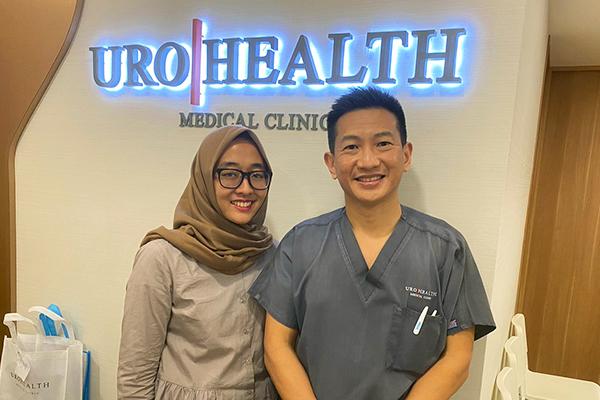 For five days, the GWS Medika team of doctors obtained important expertise and knowledge through mentoring from prominent global medical specialists. All of this is done to improve services for patients in Indonesian communities.
"In the future, we plan to hold similar activities in several other countries," Dr. Agnes said. "Of course, we will continue to increase global insight into the development of medical services in various developed countries."