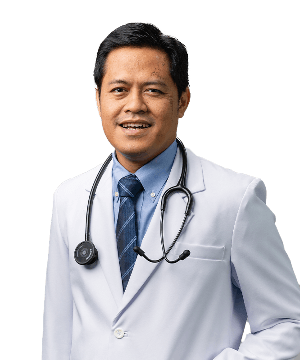 dr. Zamzam Djaelani
MBA
Director, Project Management Office
The purpose of life is to be useful, honorable, and compassionate; to make a difference, that you have lived and lived well.
In his role as PMO Lead at GWS Era Medika, dr. Zamzam is in charge of expanding the clinic's network. He formerly served as Milvik Bima's head of Medical and Service Operations for Indonesia. Medical management, quality assurance, mHealth partnerships (lab, insurance, pharmacy), subscription collecting, and priority initiatives were all under his purview. During the peak of the COVID-19 pandemic, he commanded a team that collaborated with the government.
dr. Zamzam was the project manager for the Cardiovascular Project at THE AsiaHealthcare Partners Pte Ltd. (a private equity healthcare firm). He also served at Deloitte Indonesia, where he was in charge of business development and service delivery to pharmaceutical and healthcare clients.
dr. Zamzam works to improve the quality of care for women and newborns in primary care and hospitals. He also runs CSR initiatives and manages public health risks, having served 25% of the population of West Sumbawa District. He enjoys outdoor sports in addition to his work of establishing health systems, services, and businesses.