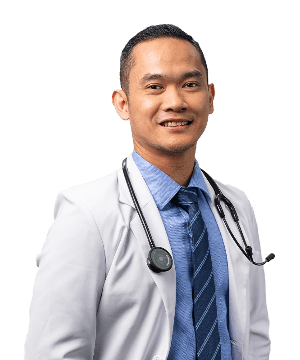 dr. Yoga D.S. Kurniawan
Clinic Manager & Lead General Practitioner, GWS Medika Kalibata Clinic
A healthy mind equals a healthy body. Therefore, staying positive, present, and active are key to longevity.
dr. Yoga is a family doctor with over 15 years of expertise in basic care. He provides medical care that encompasses both curative and preventive measures. He specializes in male hormone replacement therapy, obesity, chronic metabolic illnesses (such as diabetes and hypertension), musculoskeletal issues, and anti-aging medicine for many years. dr. Yoga enjoys exercising and staying physically healthy, which is in accordance with the focus of his professional career.
dr. Yoga is a certified hypnotherapist (Indonesian Hypnotherapy Council) in addition to being a general practitioner. He supports patients recovering from mental illnesses such as anxiety, sleeplessness, and PTSD. He is also trained in anti-aging hormone replacement therapy.