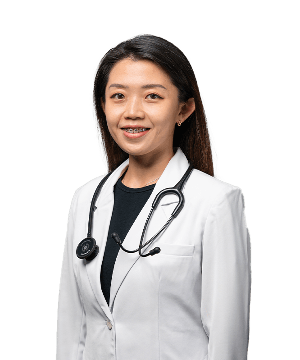 dr. Gabriella Pratini
General Practitioner, GWS Medika Kalibata Clinic
Success is the ability to go through failure by failure without losing enthusiasm.
Dr. Gaby is a medical professional who has clinical experience in providing medical services and management in both emergency departments and outpatient settings, as well as telemedicine consultations.
She earned her medical degree from Gadjah Mada University in Yogyakarta and previously worked at RSAL Dr. Mintohardjo and RSU Bunda Jakarta. These various experiences have provided her with a thorough understanding and relentless pursuit of good clinical outcomes and patient care.
Dr. Gaby has a strong interest in ENT-HN surgery. She is also qualified and accredited in Advanced Trauma Life Support (ATLS), Advanced Cardiac Life Support (ACLS), Basic Surgical Skills (BSS), and Good Clinical Practice (GCP).
During the COVID-19 epidemic, she was involved in the treatment of COVID-19 patients in referral hospitals. She also often provides healthcare services to the community, a reflection of her commitment to public health.