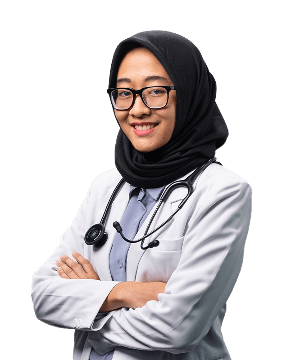 dr. Dwina Prawitasari
General Practitioner, GWS Medika Kalibata Clinic
Communication is the key to building a doctor-patient relationship and facilitates the achievement of patients' goals.
dr. Dwina is a doctor with expertise in hospitals, primary care, and emergency departments. She believes that effective communication skills are vital for the medical staff because they assist with developing good doctor-patient connections, which aid in patient recovery.
dr. Dwina has undergone family medicine training residency program at the University of Indonesia, and being able to play a significant role in her patients' health gives her great satisfaction. Family medicine specialists are trained with greater patient communication skills dr. Dwina is interested in neurology in addition to family medicine. She has actively participated in many medical seminars to broaden her interests. dr. Dwina enjoys playing the piano as her hobby.