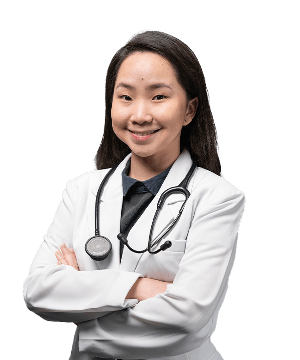 dr. Chelsea Jay
General Practitioner, GWS Medika Springhill Clinic
Be a compassionate listener and patient friend.
Dr. Chelsea Jay is a general practitioner dedicated to improving her patients' health and well-being. She graduated from the Faculty of Medicine at Indonesian Catholic University Atma Jaya.
Her professional journey began with an internship in the emergency room at Bekasi District Hospital, where she gained experience dealing with a variety of medical cases. She then continued her career as a room and emergency room doctor at RSU Hermina Kemayoran.
Dr. Chelsea Jay is passionate about women's health with a focus on family medicine. She also aims to further pursue aesthetics medicine.
She volunteered for Atma Jaya's COVID-19 Booster Vaccination Program and achieved Advanced Cardiac Life Support (ACLS).