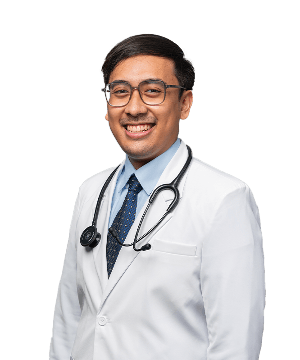 dr. Almer Deta Tarandha
Clinic Manager & Lead General Practitioner, GWS Medika Springhill Clinic
To cure sometimes, to relieve often, to comfort always.
-- Edward Livingston Trudeau, M.D.
Dr. Almer is a general practitioner with a wide range of medical experience. He obtained his medical degree from Airlangga University's Faculty of Medicine.
Dr. Almer previously worked for PT Gelora Djaja (Wismilak) as the Head of Occupational Health. He was in charge of occupational health and safety (OHS) in two factories with about 2,000 employees at the time. He was also a manager at Fenta Medica Jakarta Advanced Clinic.
Dr. Almer is one of the founders who won the Ministry of Health's Health Innovation Startup Award in 2023. He is passionate about ENT-HN, occupational health, clinical pathology, and health technology.
He also holds certifications in Advanced Cardiovascular Life Support, Emergency Electrocardiography, and HIPERKES.