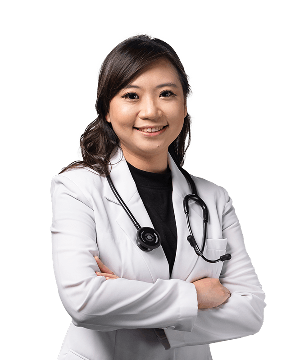 dr. Agnes
MPH
Head, Clinical Operations and Training
Everyone deserves to be healthy and it starts with access to healthcare and good quality of healthcare services.
dr. Agnes has been a practicing doctor up until now. She is particularly interested in chronic patients, acute illnesses, infectious diseases, immunizations, and health law. She is also in charge of the operational support program for around 2,000 insulin-dependent patients.
During the COVID-19 epidemic, dr. Agnes' medical expertise was shown when she assisted her alma institutions, Atmajaya and Kolose Kanisius. She led the National Level COVID-19 Vaccine Center Medical Operations on the medical committee. Over 7,000 doctors, nurses, pharmacists, and administrative volunteers were trained by her. She and her colleagues have vaccinated almost 300,000 people.
Her involvement in the digital health ecosystem, particularly in the sphere of medical operations, has grown over the last nine years. dr. Agnes works in health marketing and digital patient education. She worked as the chief of operations for a health startup for five years. Apart from committing herself as a doctor, dr. Agnes is also involved as a medical volunteer in many services as a representation of her societal responsibility.